Spring Hair Colour Trends at REEDS Hairdressing Salons in Bury St. Edmunds, Cambridge & Sawston
Is your hair feeling dull after winter? Why not brighten up your look with a new spring hair colour from REEDS Salons in Bury St. Edmunds, Cambridge and Sawston?
With so many exciting hair colour trends to choose from this season, you're sure to find the perfect new shade. If you need inspiration, take a look at the hair colour ideas below.
To book your spring hair colour appointment or consultation at your local REEDS Hair Salon, call us on 01233 833303 (Sawston) or 01223 363107 (Cambridge).
If you are new to hair colour or have not had your hair coloured for three months or more, please note that you will require a skin sensitivity patch test 48 hours prior to your hair colour appointment.
Our Salon Locations
Bury St. Edmunds
Cambridge
Sawston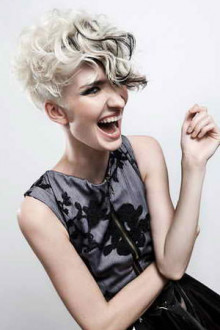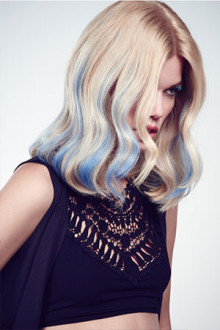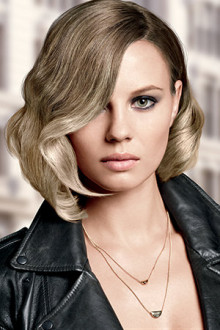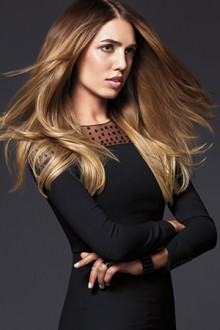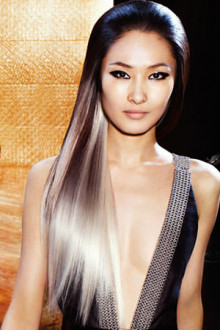 Balayage Highlights
Balayage continues to be at the forefront of hair colour fashion. The technique involves our colourists hand painting highlights into your hair for a natural look. It is similar in effect to ombré, which is a more obvious two-tone hair colour, fading from dark at the roots to lighter at the ends. Both are perfect for this time of year, particularly if you are planning to lighten your hair further for the summer months. Our colour technicians can gradually add extra highlights, focusing on the areas where the sun would naturally lift your colour, so by the time the holiday season arrives your hair will be looking bright and sun-kissed!
Spring Pastel Hair Colours
Why not take your lead from the flowers and blossom and choose a soft pastel hair colour this spring? This on trend hair colour is flattering and easy to wear, but with colours ranging from soft pink to lavender, it's also eye catching and perhaps a bit quirky! As pastel hair colour will fade over time, you can easily reinvent your look when the fancy takes you.
Silver Grey Hair Colours
This unusual hair colour trend isn't losing any of its popularity this season. Silver hair colour is the new blonde this spring! If you fancy copying the high profile celebrities currently modelling grey locks, do bear in mind that it can be a high maintenance look. Why not book in for a complimentary hair colour consultation to find out more? Our colour technicians will be pleased to advise you on how we can make this on-trend hair colour work for you.
Hidden Hair Colours
Perhaps you yearn to try out the trend for rainbow hair or would like to add some pastel highlights but are worried about taking the plunge. If so, the trend for hidden hair colours could be the perfect solution! Our colour technicians can add your chosen colour to a section of your hair, which will then be covered by a panel of your natural hair colour. It's then up to you when you want to reveal your colourful surprise with an updo or just a quick swish!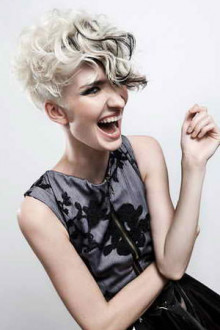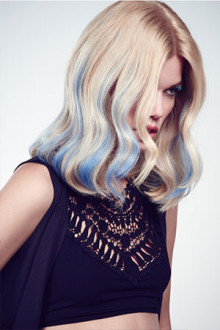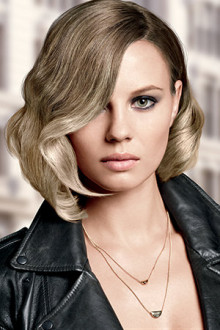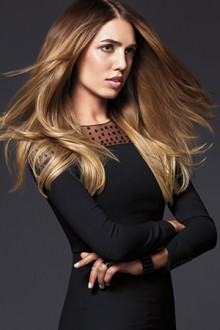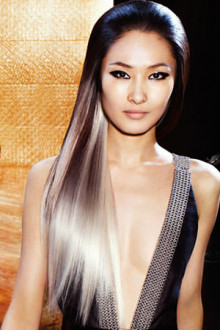 Book Your Spring Hair Colour Appointment at REEDS Hair Salons in Cambridge & Sawston
At REEDS hair salons we pride ourselves on our technical expertise and we use top quality colouring products from globally recognised brands Redken and Matrix. You can be confident that our highly trained team can create the perfect hair colour that is unique to you. Find out more about our hair colour services here. Take a look at our great Tuesday Colour Offer too!
To book your new spring hair colour consultation, please contact us on 01233 833303 (Sawston) or 01223 363107 (Cambridge). We look forward to seeing you soon!
Our Salon Locations
Bury St. Edmunds
Cambridge
Sawston
---