Men's Hair Colour: Top Tips & Trends
Hair Colouring For Men At REEDS Hair Salons In Sawston & Cambridge
Men's hair colouring is becoming increasingly popular and can help show off a great hair cut. Our highly skilled colour technicians at REEDS offer excellent barbering and hair colouring services for men in our Cambridge & Sawston hair salons. No matter if you fancy a bold fashion colour or want to disguise grey hair – the team at REEDS hair salons are here to help.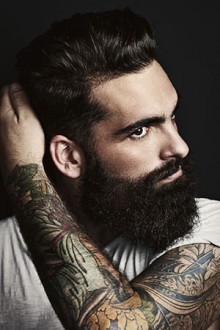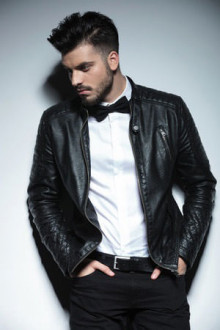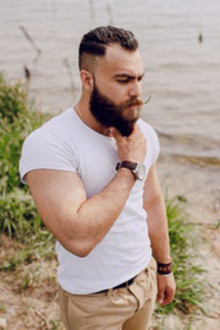 Fashion Hair Colours For Men
Men's hair styling is getting more creative and bolder each year, so if you are thinking of trying out a brand-new hair colour then you have come to the right place. After a detailed consultation with one of our team we will advise you on a hair colour to suit your personality and lifestyle. Change your hair colour simply at first, with a few highlights or lowlights and then progress on to more creative hair colours such as platinum white, or on trend silver-grey shade.
Covering Up Grey Hair
If you want to discreetly blend greying hair or want to completely cover up unwanted white hairs the colour technicians at Reeds hair salons & barbers in Cambridge & Sawston hair salons can help. Greying hair is on-trend, and although the appearance of a few silver hairs can be a shock, there's never been a better time to embrace the salt and pepper hair colour.
On-Trend Men's Hair Colours
Dramatic, bright colours look great and can really make a statement. A bright, bold colour like blue, or neon green is a job best left to the professional team at our gents' salons in Cambridge & Sawston.
Book A Gents' Hair Colour At REEDS Salons In Cambridge Or Sawston
If you are looking for a new hair colour, or simply want to update your hair cut, why not book in for a men's hair cut at REEDS barbers in Cambridge & Sawston? Call us on 01223 833303 (Sawston) or 01223 363107 (Cambridge).